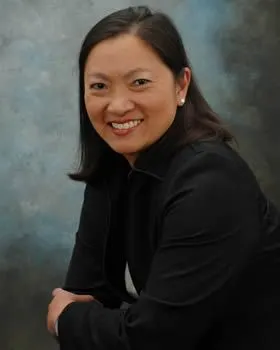 Dr. Josephine Amigo: Specialist in
Pediatric Dentistry at Frederick Pediatric
Dentistry, LLC
Dr. Josephine Ann Amigo
Pediatric Dentist
Dr. Josephine Amigo received her dental degree from the University of the Phillipines School of Dentistry. She practiced general dentistry prior to deciding to pursue her pediatric dental degree in the United States.
Dr. Amigo completed her advanced pediatric dental studies at the Boston University School of Graduate Dentistry in Boston, Massachusetts. Her hospital training was completed at the Franciscan Children's Hospital also in Boston, Massachusetts. Her practice is now limited to children, adolescents, and those with special needs. Dr. Amigo is fluent in several languages including English and Philippino. She is a member of the American Academy of Pediatric Dentistry and the Maryland Academy of Pediatric Dentistry.
Dr. Amigo is happily married with a young daughter. She enjoys outdoor sports, traveling, and just hanging out with family and friends.