Pediatric Dental Special Needs Care And What We Offer
Frederick Pediatric Dentistry is proud to offer gentle, comprehensive dental care to those with special emotional, developmental, and/or physical needs. Sometimes, parents of children with special needs have unique concerns about their child's dental appointments.
Always A Gentle Approach
Like getting a haircut, dentistry involves a gentle touch of the face and head. Because of this, children with sensory challenges require unique approaches to care. Rest assured that we see many children with special needs at Frederick Pediatric Dentistry. Our team has years of additional training working with children with all types of special needs, but we also respect and understand that you know your child better than anyone. We are a partner with you.
We do not utilize restraints in the form of protective stabilization ("Papoose Boards" and straps). Instead, we will guide you and your child through the dental experience in the most gentle way possible. You are always invited back to the treatment area while your child receives care in our office.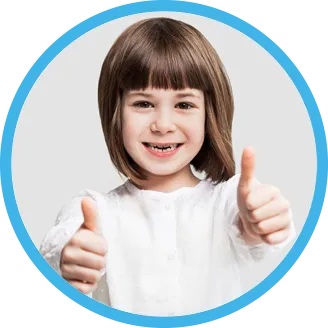 Additional Options For Your Child
If appropriate to your child's individual needs, we offer various types of relaxation, including laughing gas and oral sedatives in our office. General Anesthesia services are also available at local area hospitals and surgery centers. Together, you and your child's pediatric dentist will discuss the safest, most comfortable options for treatment. Visit our Forms & Insurance page to download the Oral Sedation Forms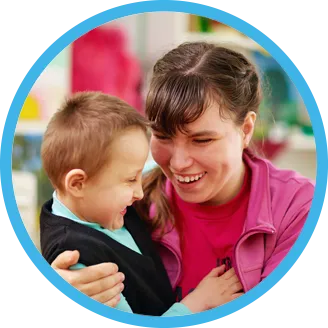 Spreading Awareness About Special Needs Pediatric Dental Care
Frederick Pediatric Dentistry maintains community involvement locally with several groups and organizations devoted to the care of children with special needs.
We also stay informed with various special needs groups, including Pathfinders for Autism, Autism Speaks, the Williams Syndrome Association, United Cerebral Palsy, Muscular Dystrophy Association, and the National Down Syndrome Society.